Road works affecting November 2019 *update*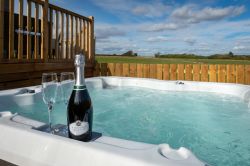 As part of the major works to the bypass, there is major road closure affecting the arrival and departure from our site.
Not to worry! We have got an extensive guide on bypassing these, getting you to your hot tub without any stress!!
Click here for directions: Directions to Raywell
The clousure of Riplingham Road Junction will commence from Saturday 17th August until some point in November.
Road closure is planned on Riplingham Road from the A164 from Friday 25th October from 20:00 until Monday 4rd November 00:00.
It will then close again Friday 8th November 20:00 until Monday 11th November 06:00.
and then again on Friday 15th November 20:00 until Monday 18th November 06:00.
These are the only raod closures planned currently, we will update you if any further are planned.
If you have any queries about the roadworks, please call us at Reception on 01482 300804 or by email info@raywellhall.co.uk